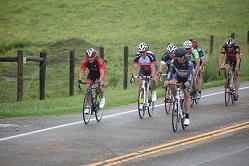 Insurance Waiver . . .
There are two documents available below. The first is for adult members of the club.
The second for each child included in a family membership.
A separate copy for each adult and child is needed.

Please print, read and sign each waiver and mail to
SCBC, PO Box 592, Uniontown, OH 44685.

If you do not have a printer, copies will be available at club meetings and from many ride leaders.

These new documents were created upon the advice of the attorney consulted by the SCBC Executive Board last year.
The waiver will coincide with the membership year (April 1-March 31) and a new one must be signed each year.

Stark County Bicycle Club Insurance Waiver



To print a Mail-In Insurance Waiver Form for an

Adult

(PDF format)

Click Here




To print a Mail-In Insurance Waiver Form for a

Minor

(PDF format)

Click Here