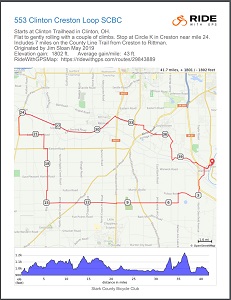 Ride Maps . . .

MEMBERS ONLY AREA!
These maps are the sole property of the Stark County Bicycle Club and are provided to Club members
pursuant to a licensing agreement with Chicago Map Company and DeLorme Street Atlas and
a copyright release agreement with Kappa Map Group, LLC (800-829-6277).